GENERAL
Name
Guelph Airpark
Elevation
1102ft
Magnetic Variation
-9.91°
Address
50 Skyway Dr.
Guelph, ON N1H 6H8
Coordinates
43.5636190°N 80.1950740°W
FREQUENCIES
CTAF/UNICOM
123.00MHz
Winds-on-demand
123.00MHz
(4-key clicks)
OPERATOR
Inglis Berry
BRIEFING
London Flight Service
Weather (transcribed)
RUNWAY DIAGRAM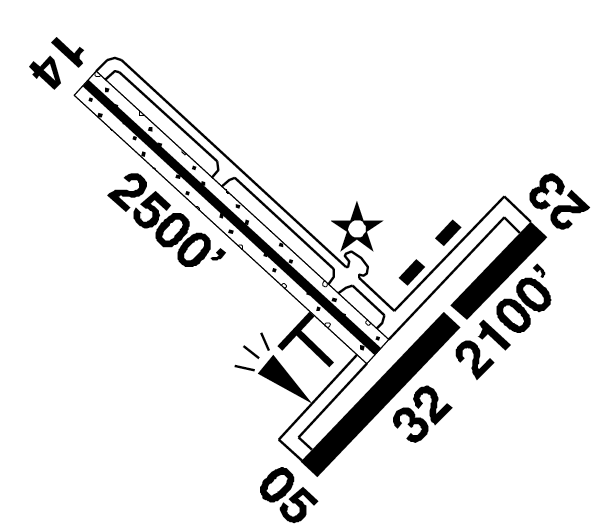 RUNWAY 32/14
Length
2562 x 100ft
Surface
turf/center asphalt (40ft)
Lighting
14-(TE LO) NON-STD, 32-(TE LO) NON-STD, Ngt thr 253ft fr end of rwy 32 only 2053 lgtd.
Glide slope
N/A
RUNWAY 24/06
Length
2006 x 40ft
Surface
turf/center asphalt (40ft)
Glide slope
N/A
PROCEDURES
Circuit height
2100ft ASL
Runway 32/14
Left-hand
Runway 24/06
Left-hand
Tng Rwy 06/24 prohibited without prior authorization fr Transport Canada via ops specifications.
Caution
Trees 1260ft asl aprx 1141 ft bfr thr 24 on extended rcl. Steep apch rwy 24 due to pvt road, terrain and trees.
FUEL & OIL
Fuel
100LL